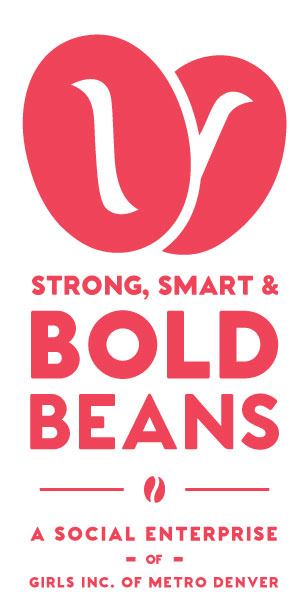 Strong, Smart & Bold Beans is a coffee cart in the lobby of the newly constructed Rodolfo "Corky" Gonzales library branch in Denver's West Colfax neighborhood. The cart is owned and operated by Girls Inc. of Metro Denver (GIMD).

Strong, Smart & Bold Beans offers specialty coffee products at a competitive price point, and is convenient to library customers and passersby. In addition to quality, price, and convenience, there is also an element of community in this cart. The cart provides a platform to highlight the work of Girls Inc. of Metro Denver, an institution that has been situated in the West Colfax neighborhood for over 30 years. Patrons will support girls who are participating in GIMD's entrepreneurship program through their purchases.

More specifically, the coffee cart will provide GIMD with a new revenue stream and a platform to deliver entrepreneurship curriculum to girls participating in the teen program (6th-12th grade). Also, it provides meaningful part-time employment to teens and other members in the community. Girls will have the opportunity to learn the different aspects of the coffee business from supply chain to direct sales, and can staff the cart during after school, summer, and weekend hours.